The key to any retail customer service management plan is to know who exactly is involved in the day-to-day execution of the strategy. In other words, who is going to ultimately be responsible for what you now expect your consumers to experience?
Area managers, district managers, store managers, and shift leads are all appropriate positions that have to own the day-to-day execution of a retail customer service program.
Shift leads are the first line of defense because they are closest to the associates, but they'll need training on how to coach exceeding customer expectations and not just be a tattletale to the assistant manager or manager.
District managers are able to look at trends in local regions to nip excuses in the bud and keep each store engaged. Area managers and your VP of Operations must be looking at the bigger picture and at social media reviews with real time feedback to see how well stores are doing at creating an exceptional experience, but it starts at the top as well.
The retail sales associate, commissioned salesperson, or team member on the floor are at the forefront to deliver your customer service. For that reason, you can't just hire anyone and expect them to help you deliver excellent customer service.
You have to hire the right person who is trainable. You need someone who, when you explain your philosophy and your high standards of retail customer service, can own it as their own.

Working as a retail salesperson means they will see the very best and worst customer behaviors. They need to be immune from judgement, snarkiness, or condescension towards shoppers. If they aren't, don't hire them.

Most retail stores have a daily or even hourly sales goal. To achieve that, each employee must be able to juggle more than one customer at a time, yet give them enough time to build rapport and trust. This balancing act is what separates the top retailers from the rest. The best way to achieve this is to have a retail sales training program that gives each employee the guidance on how to implement your customer service non-negotiables.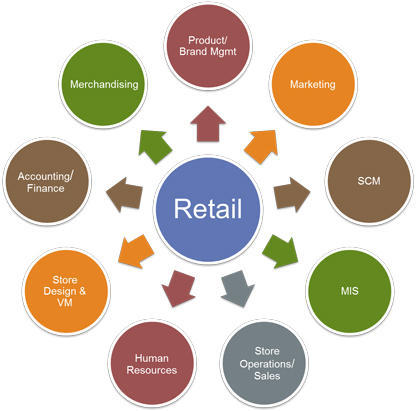 Retail Customer Service Measurement & Success
Most employees do not want either customer service training or change, and will drag their feet if you don't actively manage the training. All you need is for that first associate to get it and deliver the service you and your team envisioned.
Then, use their metrics to show others the possibilities that occur when they make a commitment to change and give up on holding on to "that's the way we've always done it".
Measure your data daily to discover the effects of your employees' customer service efforts. You're looking for success stories to share. That goes for your call centers and even your warehouse. If you think ahead like a marketer, you'll concentrate on how you would know something was a success from the outset.
Your goal with the metrics usually is to see broader trends, so that you see the average units rise, more five star ratings on Facebook, higher mystery shop scores, and higher sales.
But at first, you'll need to find isolated incidents where customers have independently told you they received an exceptional customer experience.
So the comments on a Facebook post that call out an employee, the note someone writes on a comment card or even sends to the store, all of these need to be cheered. Otherwise employees won't see things are changing and realize that they should, too.